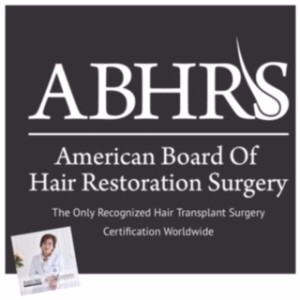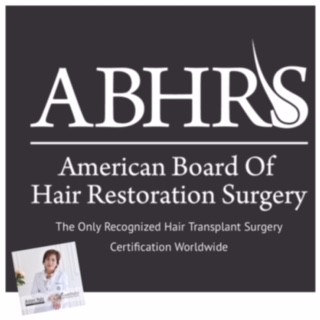 The decision to undergo hair transplant surgery should be well thought out and never done in haste. Your choice of physician should  be based on proofs of efficiency, experience  and the  surgical team. We offer you a quality hair transplant restoration that meets the international standards. Dr. Arambulo with her updated knowledge and experience has attained the highest level of artistic skills  necessary to provide natural looking hair transplant results. Again our results can speak for themselves. Check out for our amazing results, before and after which will soon coupled with  back up photos and videos of our patients' results and that they are our images of our patients and 100% real.
For  patients candidate for hair transplant ,careful  planning especially in young patients, of the limited donor supply is important to reach the beneficial aesthetic result.There are more to learn on your initial visit  to  guide you  further in the  scalp preparation and help you understand  better how the procedure will benefit you .
ONLINE CONSULTATION
Online consultation is free and will benefit those patients who are busy especially those who live abroad . If you are  considering the procedure , following the before surgery  instructions below will facilitate the initial scalp assessment and evaluation. However our online consultation will not allow us to confirm if your hair restoration goal is realistic or not. A personal consultation is important for us to  be able to provide you with a more realistic  estimate in regards to the cost of your surgery. We want you to understand  the procedure  details to  make your surgery experience as pleasant as possible .
Please email to us the following prior to your initial visit:




• Scalp photos as in above :front ,top,sides and back for initial assessment
• List of  your medical conditions, oral medications including multivitamins and hair medications
• Fill up and submit  the   HT Patient Medical HISTORY FORM 2018 PDF
• Laboratory  tests results prior to surgery ,to be
done  preferably at the ,TheMedical City :
CBC,Platelet count ,Prothrombin Time ,Partial
Thromboplastin Time ,Hbs Ag, Anti- Hbs/c, Anti-
HCV ,HIV Elisa
Instructions for facial or body hair transplant and cosmetic tattoo procedures.

BODY  HAIR TRANSPLANT
Filled up HT Patient Medical HISTORY FORM 2018 PDF
Scalp photos: front, top,sides and back
Body hairs donors photos
B.EYEBROW TRANSPLANT
Filled up  HT Patient Medical HISTORY FORM 2018 PDF
Eyebrows photos
C. MOUSTACHE TRANSPLANT
Filled up  HT Patient Medical HISTORY FORM 2018 PDF
Scalp Photos
Moustache design you prefer
D. SCALP MICRO PIGMENTATION
Filled up  HT Patient Medical HISTORY FORM 2018 PDF
Scalp photos: front, top,sides ,and back
E. EYEBROWS MICROBLADING
Eyebrows photos
On your initial visit , Dr. Arambulo will discuss the following:
Screening and selection of patients
Disclosure and Consent
Understanding pre and post operative instructions
Patient's goal and scalp examination
Design plan  and number of grafts estimate
Laboratory tests results and cardio-pulmonary clearance
prior to scalp hair transplant body hair transplant ,
if requested to submit few days before  surgery
Our results, that speak our claim of world class hair transplant           procedure
On the day of Procedure
Laboratory tests results all submitted
Full payment before the  procedure
Mode of Payment:
Cash, Credit Card .Manager's Check,Bank to Bank Transfer
To secure your procedure date , AHRC requires, a deposit two weeks or few days before your scheduled appointment procedure.The fund will be used in mobilisation of the surgical staff one day before and early dawn of day of procedure, to prepare all materials and instruments.Should you wish to postpone or cancel the procedure, please inform us one week before your surgery date so that, the date can be opened to other inquiring patients.
Your balance , however ,is due and payable a day prior to or on the day of surgery.