What embodies the best hair transplant surgeon.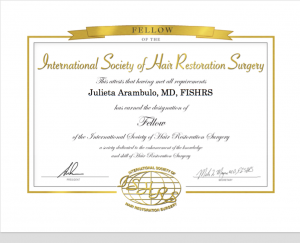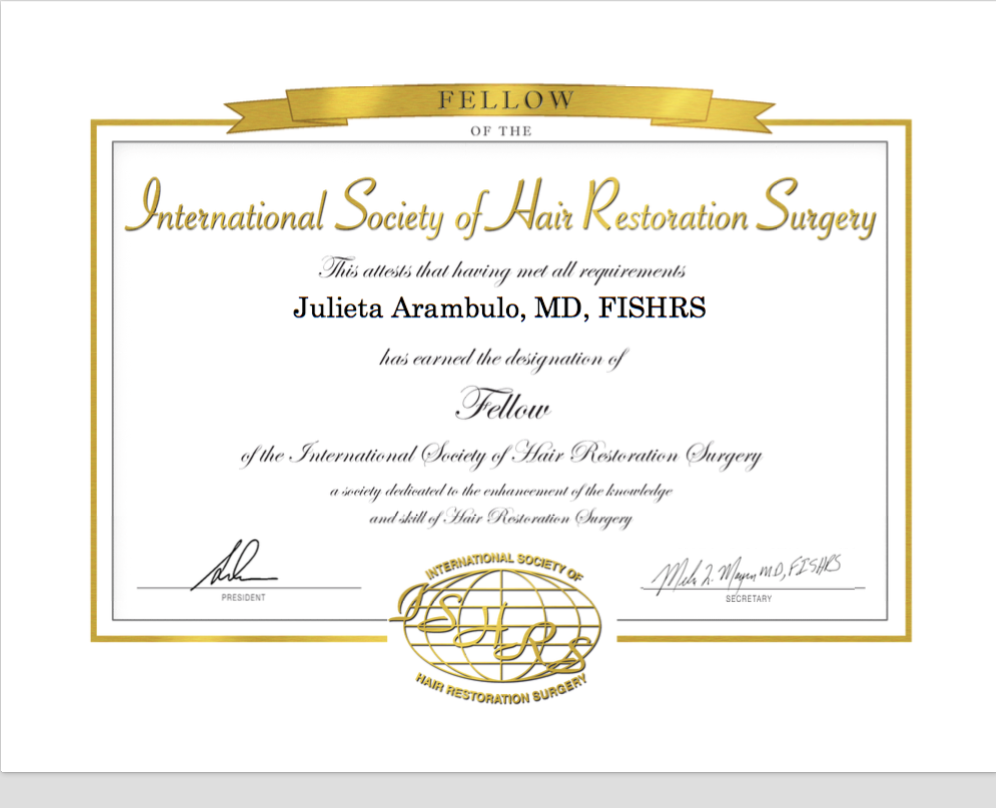 She is a  Fellow of ISHRS, supporter of its advocacy, that "only surgeons, not technicians perform surgery".
This recognition means that she's got a solid unsullied reputation backed by long years of related experience.
The gallery of Before/After photos are actual results of her work.  You can ask Dr. Arambulo for references from many of her happy customers.
As a certified Dermatologist and Hair Transplant Specialist, Dr. Arambulo has the authority to evaluate your hair loss concerns and give you the various treatment options that will work best for your desired results.
Dr. Arambulo  updates and works to be the best hair transplant surgeon  is willing to spend as much time as needed by her patients, to help them understand a good hair transplant procedure. That's why she does not schedule appointments in succession. She believes that establishing rapport with the patient  is an important ingredient of a successful procedure
Curriculum Vitae of Dr. Arambulo
2. Kaizen.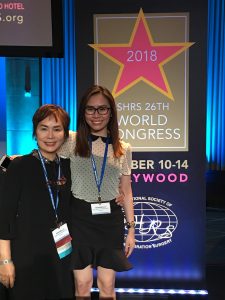 Dr. Arambulo with her daughter, Dr.Maria Julieta Peralta Arambulo during the ISHRS 26th  World Congress in Hollywood.
Dr. Arambulo believes in the Japanese concept of continues improvement; she never stops improving her craft. Every year, she attends an international workshop of conference on the latest hair restoration techniques (see Continuing Medical Education on Hair Transplant to learn more).
3. Best hair transplant surgeon is Hands-On Doctor from beginning till the end.
Some clinics allows their technicians (usually a Nurse) to handle part of the procedure, Dr. Arambulo performs the major and critical parts of both Strip and FUE hair transplant procedures and do not delegate to technicians.
4. Asian Hair has a well-trained surgical team.
One of things you'll notice when you visit Asian Hair is the professionalism and caring attitude of each of our staff. Our clients who have undergone procedure often compare the Asian Team to a well-trained orchestra under a smooth conductor in Dr. Arambulo.
5. Corporate Integrity.
Getting the right quality and quantity of grafts for your hair transplant will greatly affect the end result and your goal. Asian Hair documents your taken out and successfully implanted as proof of honesty in our work.
6. Use of State-of-the-Art Surgical Techniques.
Dr. Arambulo performs both the Strip and the Follicular Unit Extraction (FUE). The Non–Shaven FUE is the most advanced technique to harvest the individual follicular grafts. FUE is performed only by a few talented hair transplant specialists all over the world. To be able to perform FUE procedure, a physician needs continuous education and training on the latest innovations on hair transplant technology and instrumentation, knowledge with higher skills and experience with use of choice of instruments. 
7. State-of-the-Art Surgical Medical Equipment.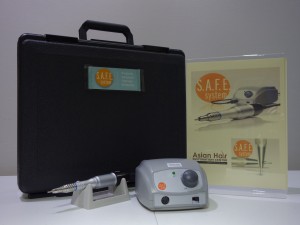 To perform FUE procedure , a qualified physician must have understanding of choice of FUE device. Dr. Arambulo is efficient in the use "Powered Safe Scribe " using small blunt punches sizes 0.8 mm for body hair and 0.8
0.9 to 1 mm for the scalp. Understanding the technology of choice of FUE instrument is critical in the proper execution of the FUE procedure. Click to read further on FUE.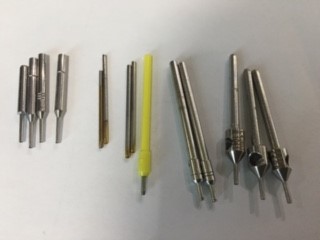 Though Dr. Arambulo uses the dull punch in majority of FUE procedures, she is also proficient with sharp, trumpet, serrated punches use.
The application of the different punches use is important to know because of the different scalp characteristics. Dr Arambulo has back up FUE machines, which according to her is necessary she learned from experience.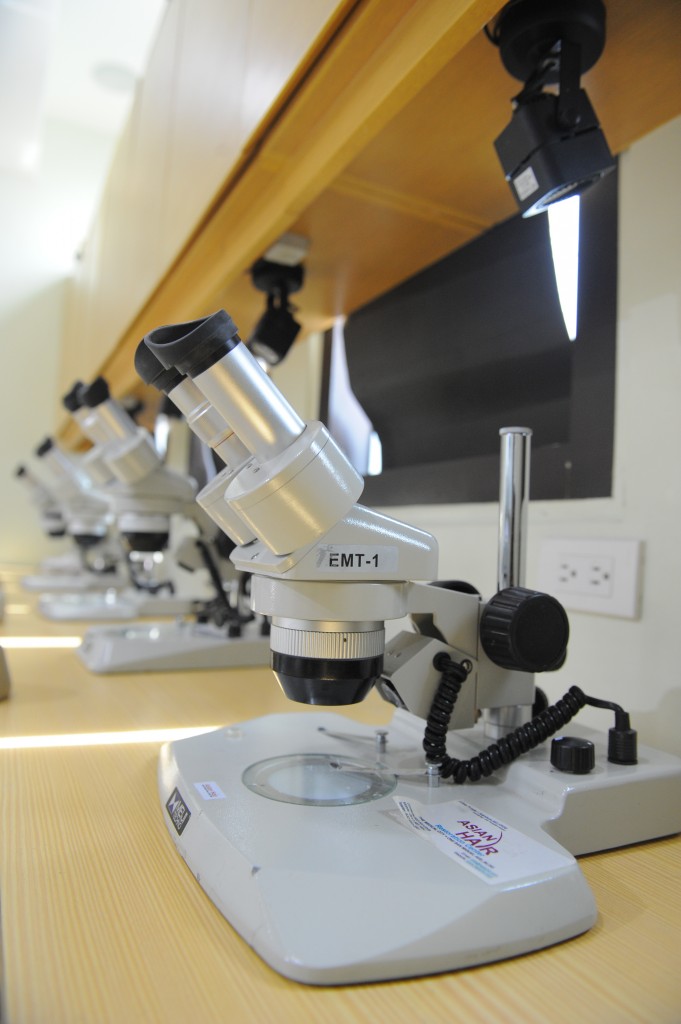 Stereomicroscopic donor strip dissection to prepare high quality follicular unit grafts by a well trained AHRC surgical team. Click to learn more about our  STRIP procedure.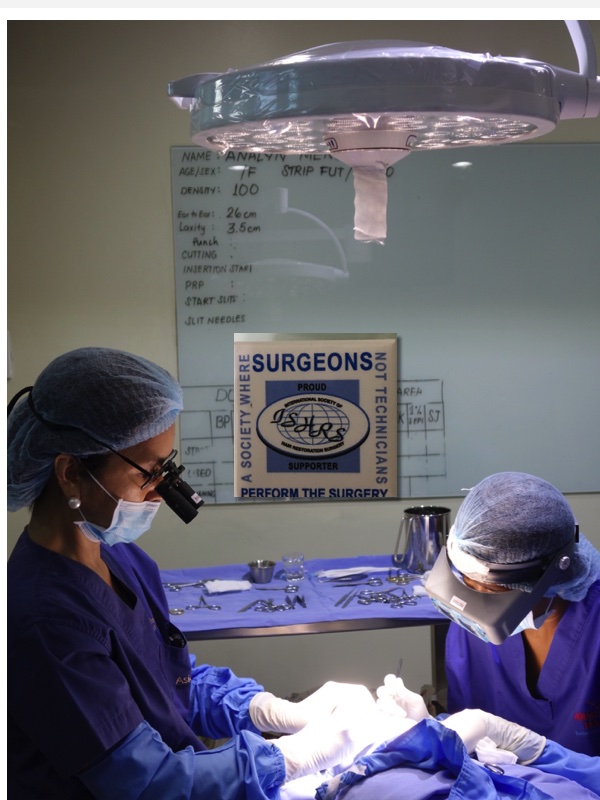 We use the Medical Illumination MI-1000 . It features exceptional quality,energy-efficient operation and cool bright output and provides white bright light from multiple LED spots, thus improving visibility and graft preservation much to the delight of doctor ,surgical staff and patient.
We utilize theHair Monitoring System to document scalp conditions and hair characteristics
Click to see our clinic and  facility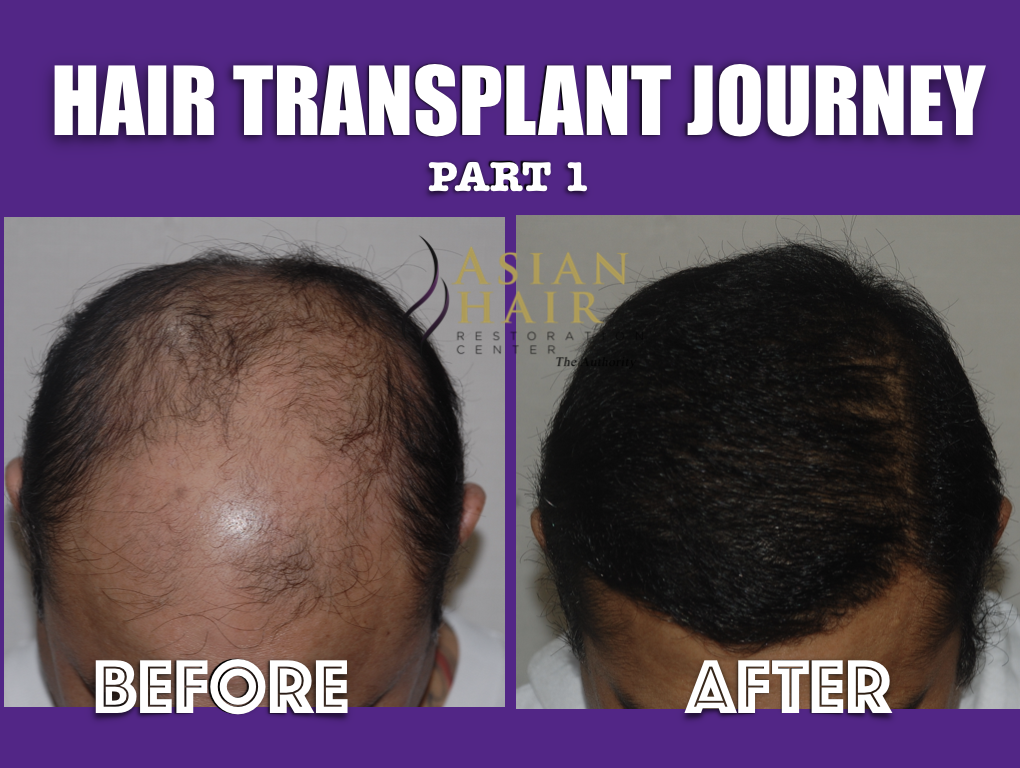 8. Quality hair transplant and hair transplant results indicates years of practice and experience , embodied the best hair transplant surgeon.
Our Photo Gallery that shows excellent results is the product of a well- planned procedure. Our Photos are water marked to avoid reproduction.
Click to see our hair transplant results
9. Your choice where to have your procedure.
Our patients have the option to undergo hair transplant under moderate sedation in a hospital setting at the The Medical City which is one of the biggest hospitals in the Philippines providing world-class health service and care. Or have it done at our centrally-located Operating Clinic at One San Miguel.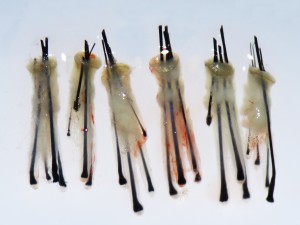 10. Affordable price for the quality of hair transplant procedure.
Asian Hair Restoration Center always strives to make hair restoration procedure as affordable as possible. The cost of hair transplant procedure is determined by the choice of technique, quality of work and quantity of grafts to place which is according to our patient's goal.
On your initial visit, Dr. Arambulo will do an evaluation of your scalp donor supply; show you different design plans to match your goal and also objectively determine whether you're a good candidate for a hair transplant.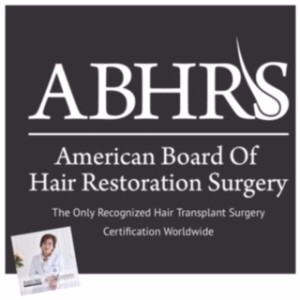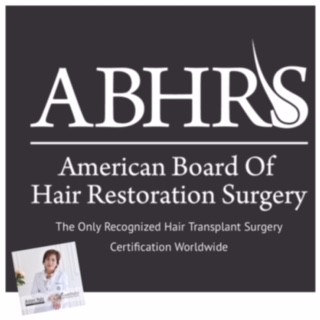 Got questions? Feel free to message as at our contact us page and we'll be happy to assist you.