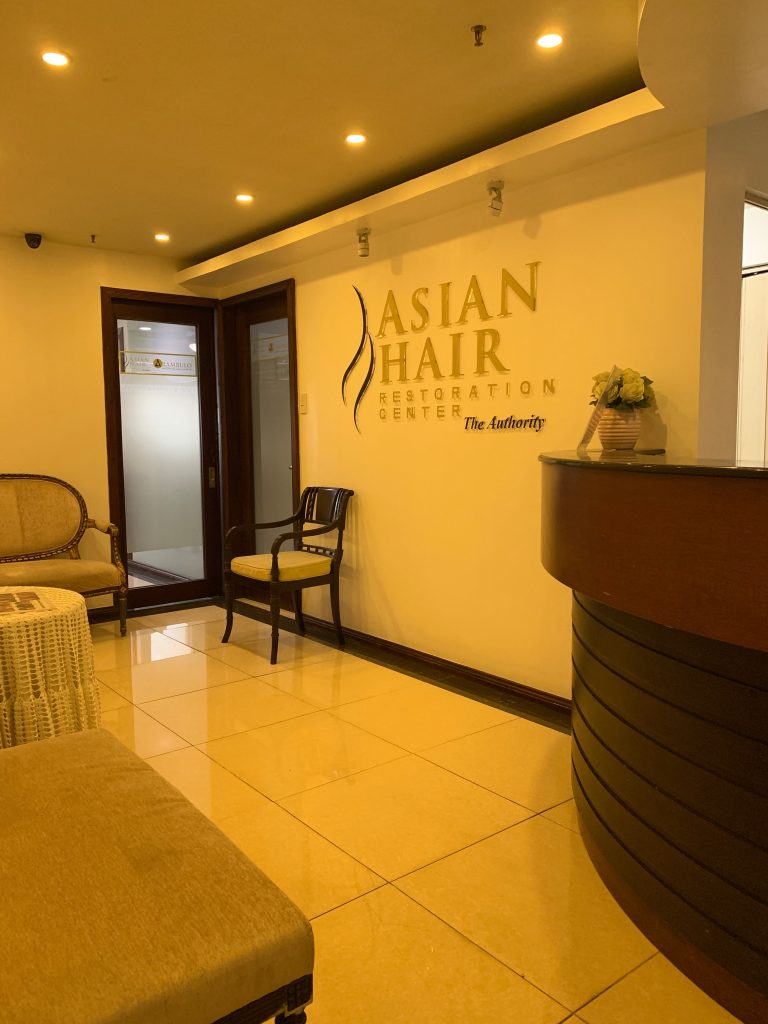 We have  two hair transplant  clinics, which are both located in Ortigas Center, Pasig City . With us ,you have an option to undergo the hair transplant procedure in a hospital setting,  at the The Medical City Aesthetic Wellness Institute  or outside the hospital premises. Both facilities  follow the  COVID- PROTECTED FACILITY MEASURES.
Read our contact details below
FOR THOSE SEEKING HAIR TRANSPLANT 
 Dr. Arambulo will do her best  to make you understand  the  hair transplant procedure  details that will  help you in your decision. We want your  hair  transplant surgery experience  with us as pleasant as possible.
CLICK TO SCHEDULE A TELEHAIRCONULTATION
FOR SKIN,NAIL , AND  
 HAIR LOSS CONCERNS
COSMETIC TATTOO
(SCALP MICROPIGMENTATION /EYEBROW MICROBLADING)
CLICK TO SCHEDULE A TELEDERMATOLOGY 
Asian Hair Restoration Center

One san Miguel Avenue Building
Unit 1804 Shaw Blvd.cor.San Miguel Ave.
Ortigas Center, Pasig City, Philippines,1600
Telephone: (632)85020009; (632) 86967567
E-mail: info@hairphil.com
Mobile: 63917 5801684; 63917 1161149
Instagram: asianhairmanila
Skype: asianhair1
Facebook: Asian Hair Restoration Center for Hair Transplant Philippines
BY APPOINTMENT ONLY
Arambulo Dermatology Center
The Medical City MATI Rm 1112
Ortigas Avenue, Pasig City, Philippines 1600
Email: info@adermcenter.com
Mobile:  63917 5801684 or (63917)8994200
Tel.nos. (632) 86333881 ; (632) 86356789 local 5147
Instagram: arambulodermcenter
BY APPOINTMENT ONLY