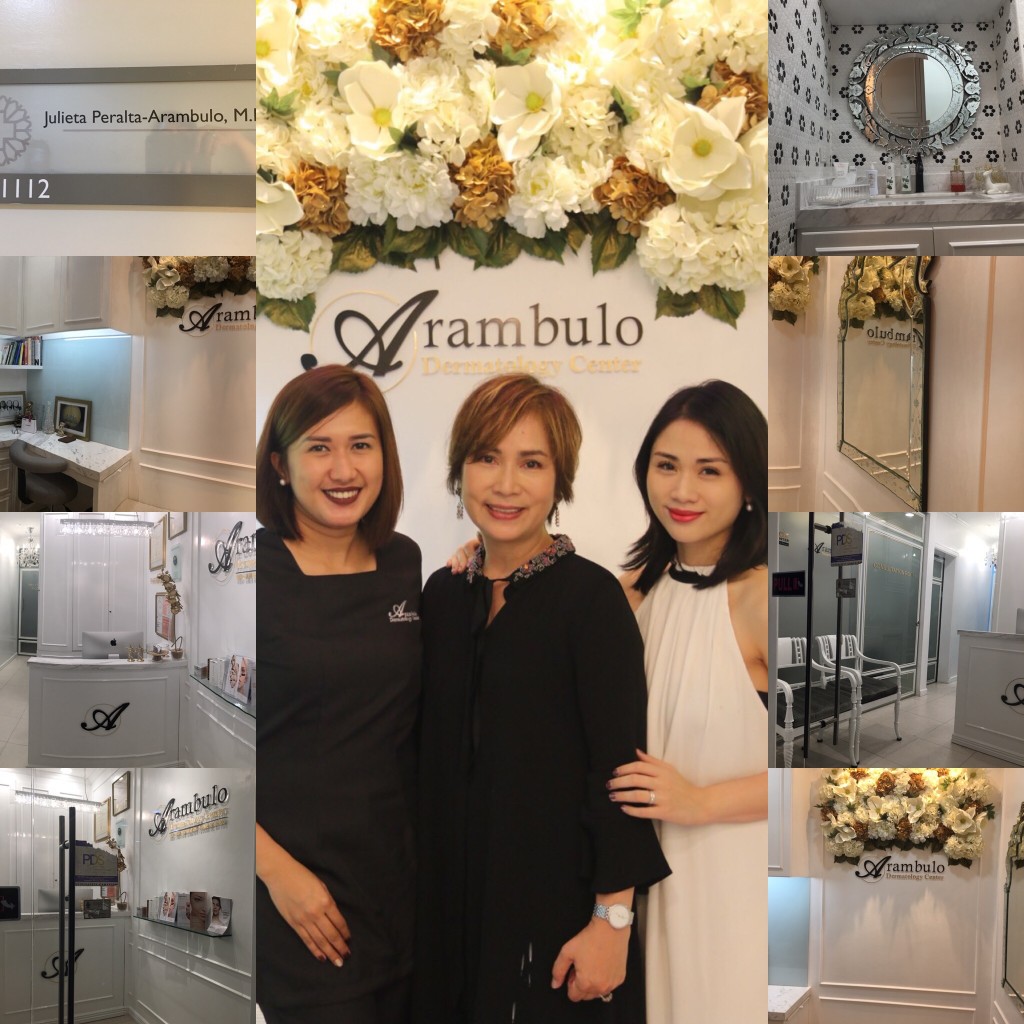 The eyes and eyebrow contour provides facial expression and is significantly important assets to a person's beautiful appearance. From our experience our patients complain of thinning eyebrows,absence of arch or tail end. The good news is , Eyebrow microblading now popular in the Philippines is available at Arambulo Dermatology Center to fulfil your eyebrow goals.
Also called " Eyebroidery" , "Eyebrow Tattoo" , Eyebrow microblading is a perfect combination of a masterful technique and art form is popular in young and old female patients as well as in men, with or without thinning eyebrows , to restore or augment the eyebrows, or simply to define or enhance the normal eyebrows.Eyebrow Microblading procedure also requires knowledge, innate artistic passion and a highly experienced artist to generate excellent cosmetic natural outcomes.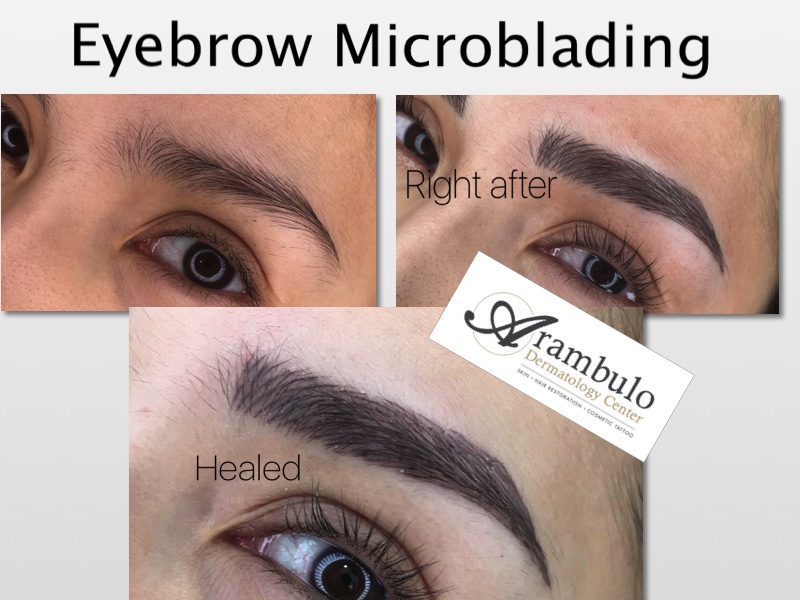 We are proud to say that our results speak for themselves, that our cosmetic tattoo artists have mastered the tactile skills developed through experience with the choice of instrument that deliver the right color of pigment at the right depth and the duration of the injections. These are important factors present in Eyebrow microblading provider, to generate results that simulate the natural human eyebrows. In this process of eyebrow microblading , the tattoo inks are deposited into the dermis with the use of disposable blade or needle to give the appearance of temporary makeup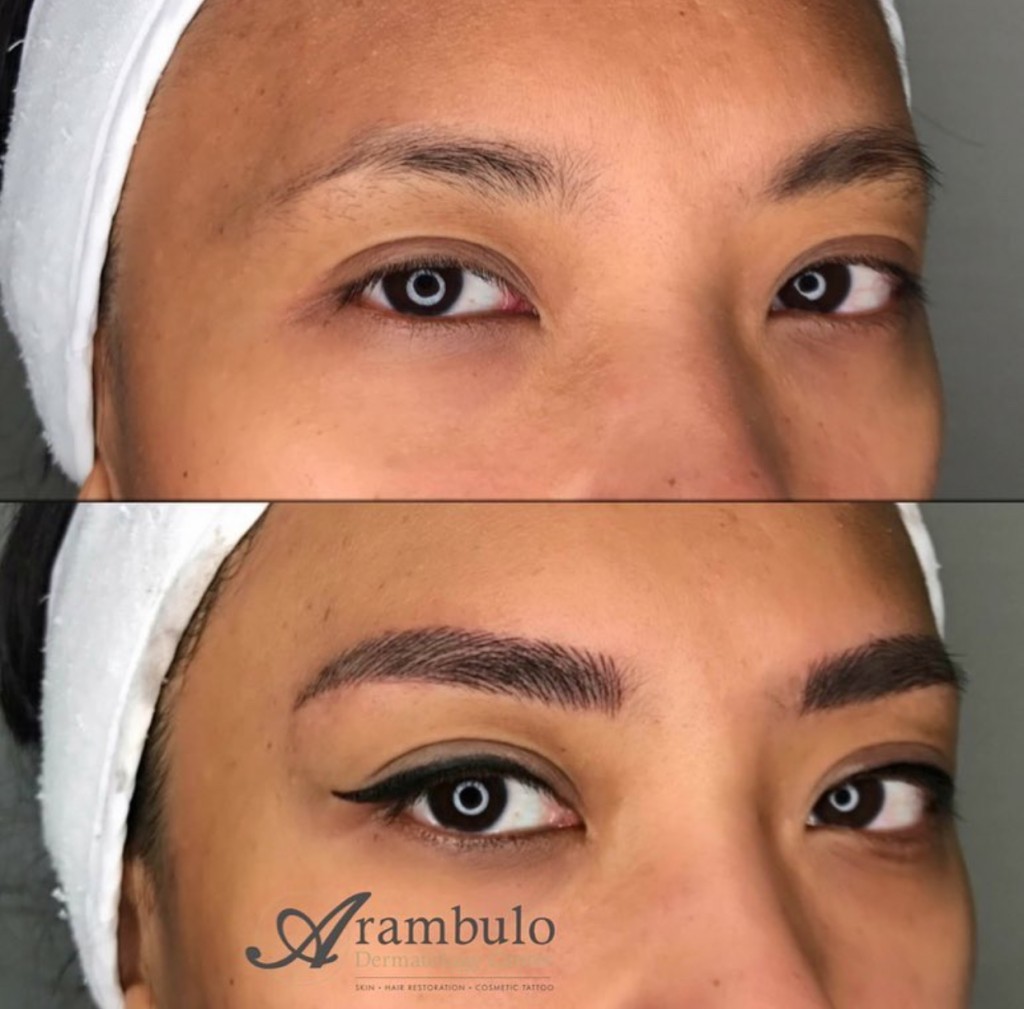 Dr. Arambulo and her certified cosmetic tattoo nurses have mastered the tactile skills involved in eyebrow microblading and eyeliner tattoo that with knowledge, experience, and innate artistic passion, micropigmentation can generate excellent natural cosmetic outcomes as seen in our patients. Performing eyebrow microblading , Dr. Arambulo and her nurses will inform you about the variability in the setting in which these procedures are performed: the methods of anesthesia, sterility, and artistic ability become the difference.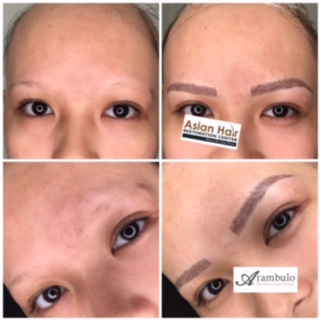 In addition , as a dermatologist, Dr. Arambulo eyebrow encounters eyebrow hair loss caused by autoimmune disease like  Alopecia Universalis  , the  eyebrow microblading helps in this kind of patients.
Visit in Facebook: Eyebrow Microblading Art and in Instagram: arambulodermcenter to see more of our results.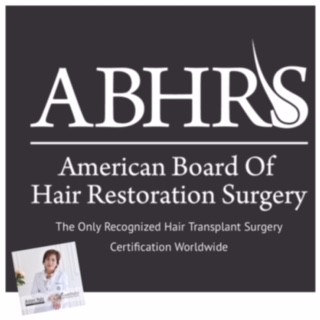 CONTACT US