Eyebrow Microblading in the Philippines is very popular . It is also called " Eyebroidery" , "Eyebrow Tattoo" , is a perfect combination of a masterful technique and art form is now available in the Philippines and is popular in both young and old female patients as well as in men.The most updated technique is called nanobrows where tattooes are observed to stay longer and makes this technique possible now even in patients with oily skin.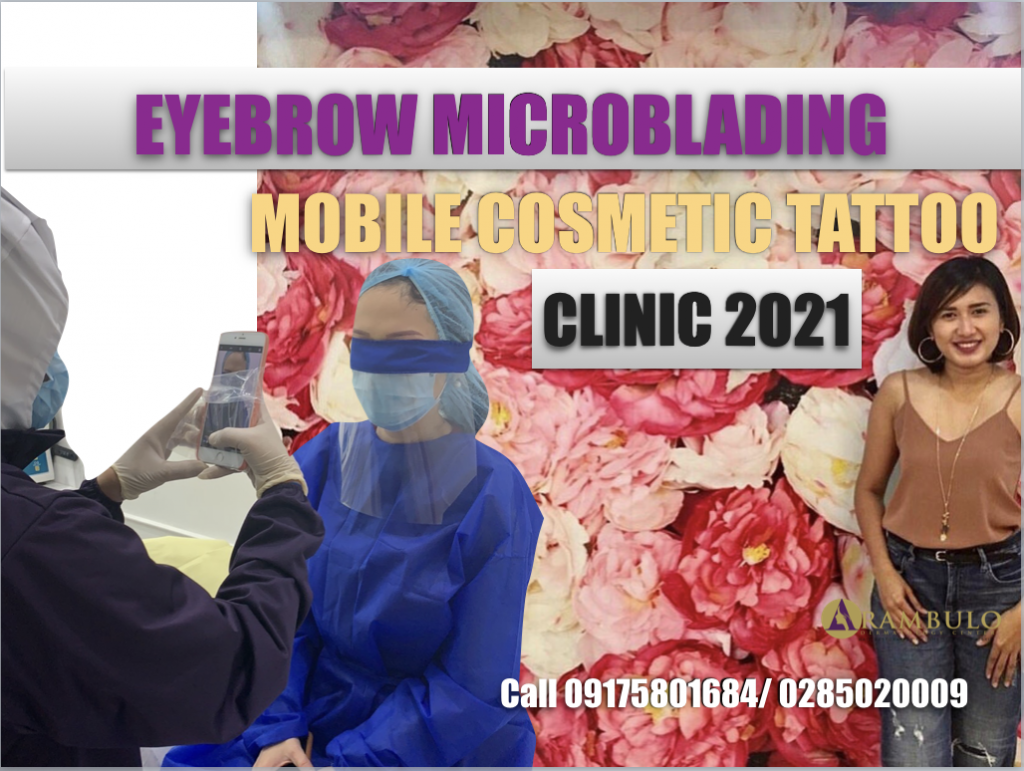 Performed by team of physician and nurse eyebrow microblading in the Philippines is now our clinic offering.This procedure requires knowledge, innate artistic passion and a highly experienced artist to generate excellent cosmetic natural outcomes. Having  mastered the tactile skills developed through experience, creating the eyebrow microblading strokes with the choice of instrument ,that, deliver the right color of pigment at the right depth and the duration of the injections, we have excellent results. The eyes and eyebrow contour provides facial expression and is significantly important assets to a person's beautiful appearance. These are the important factors necessary , to generate results that simulate the natural human eyebrows. In this process the tattoo inks are deposited into the dermis with the use of disposable blade or needle to give the appearance of temporary makeup. It may last for one to two years depending on ones type of skin.
Indications are patients with following concerns: 1. As a nonsurgical option in patients with absence of eyebrows due to Alopecia Universalis , a hair loss condition caused by autoimmune disease 2. to add more volume in patients with thin eyebrows 3. patients with normal eyebrows but want thicker eyebrows 4. to define or enhance the normal eyebrows 5. absence of arch or tail end 6. Eyebrow or brow shaping 7. to camouflage the eyebrow scars for trauma or infection.
OUR EYEBROW MICROBLADING BEFORE AND AFTER PHOTOS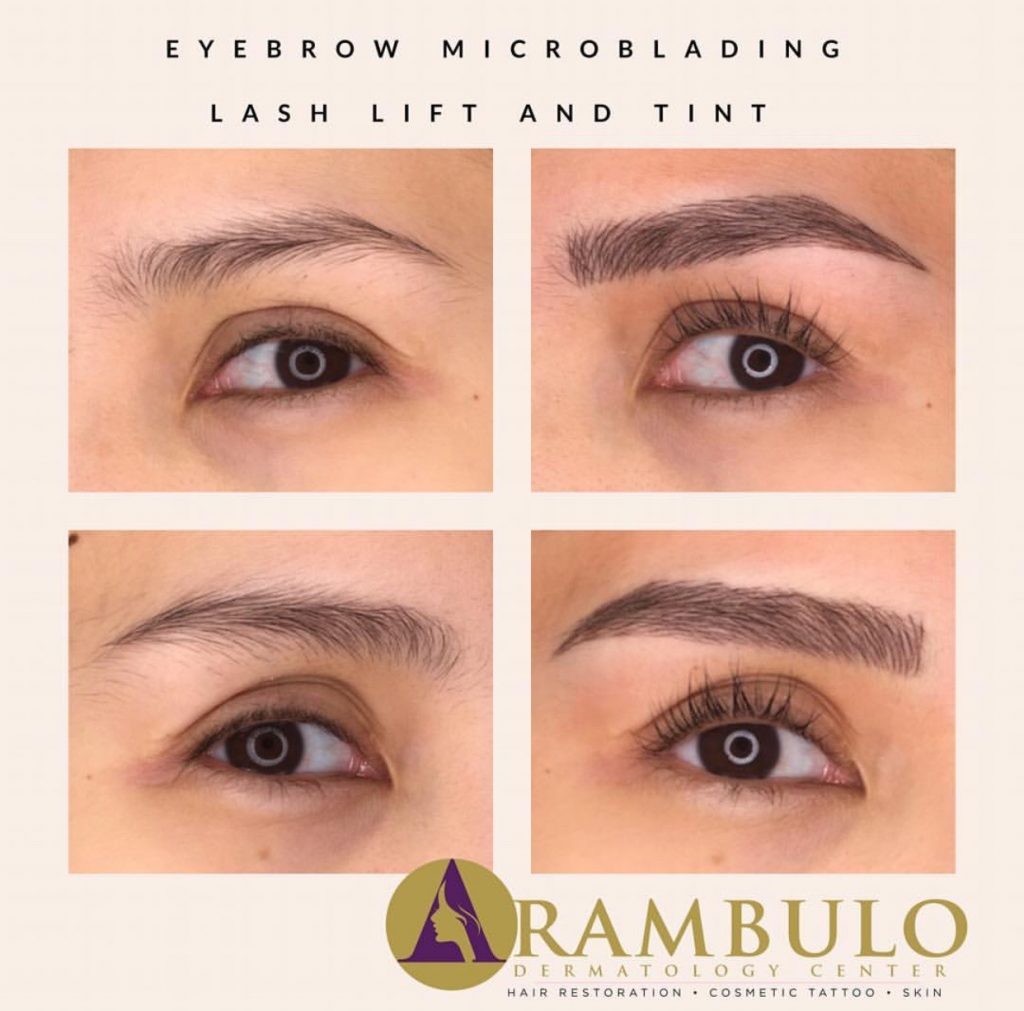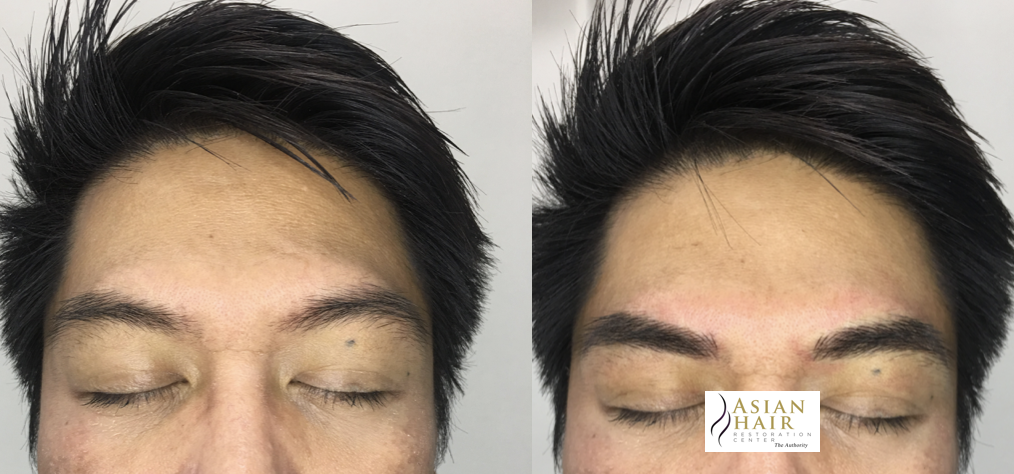 Dr. Arambulo and her certified cosmetic tattoo nurse Bettina Peñalosa have mastered the tactile skills involved as well as in eyeliner tattoo that , with knowledge, experience, and innate artistic passion, micropigmentation can generate excellent natural cosmetic outcomes as seen in our patients. Performing this procedure , Dr. Arambulo and her nurses will inform you about the variability in the setting in which these procedures are performed: the methods of anesthesia, sterility, and artistic ability become the difference.
 Eyebrow Microblading course in Cleveland Clinic by Dr. Arambulo as Visiting Professor

Our two Ortigas clinics below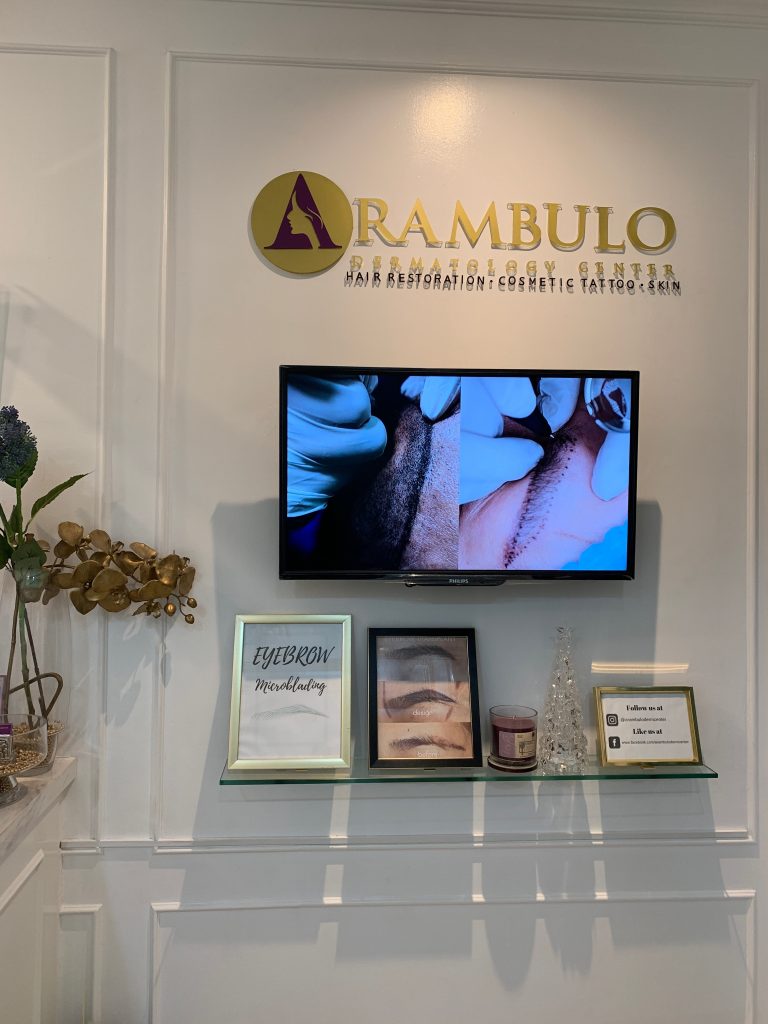 CLICK TO ASK FOR THE COST OR SCHEDULE THE PROCEDURE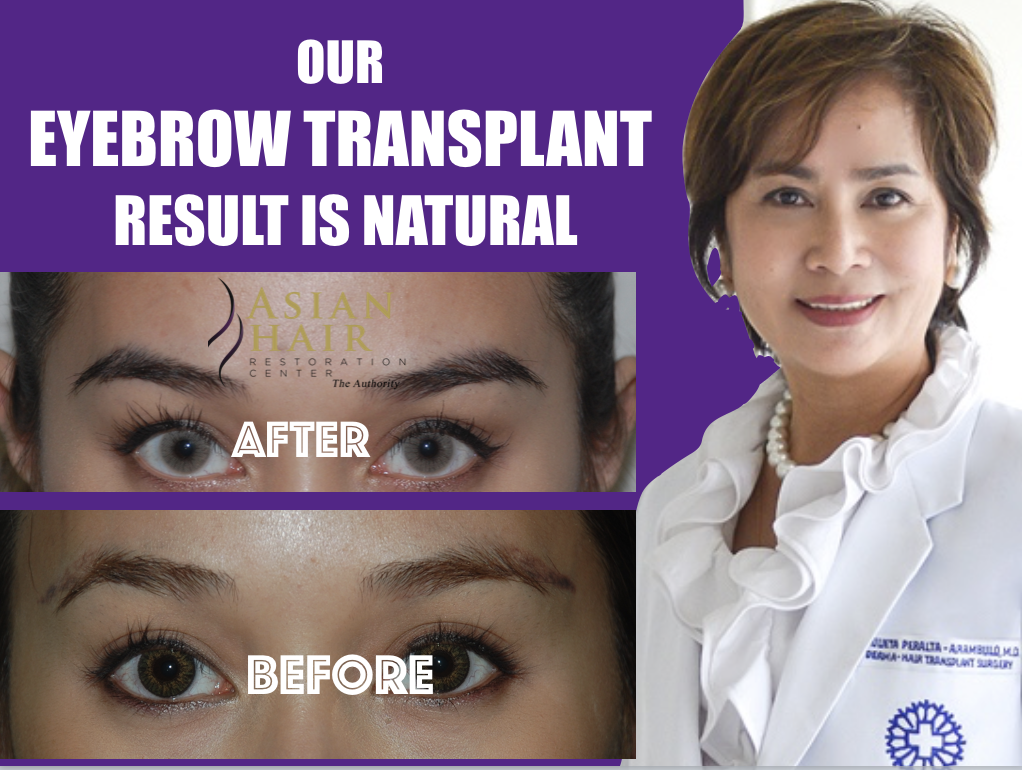 CLICK TO LEARN ABOUT THE PERMANENT OPTION: EYEBROW HAIR TRANSPLANT