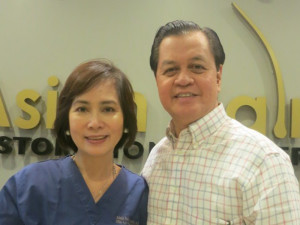 Providing good service and satisfaction is what we aim for our patients, thus, appointment is very important to us. We schedule the appropriate amount of time to explain to patients the details involve in the hair transplant procedure. Please arrive on time for our hair transplant surgeon and surgical team would want to spend time with you as much as possible to address all your concerns. Your initial visit to physician's centre is important, you need to meet the hair transplant surgeon and the surgical team to understand the details involved in the procedure and how the team works.
Before you choose a hair restoration surgeon, make sure a licensed experienced and properly trained physician will be responsible for your treatment. It's a good idea to ask your hair restoration surgeon a lot of questions so you can have confidence in your decision.
Thank you very much for your patience and time reading these FAQ. Please call for personal consultation to understand hair transplant procedure further

The Only Recognised Hair Transplant Surgery Certification Worldwide
Still got questions? Tap us at our contact us page and we'll be happy to answer your hair or skin question delightfully.