Look no further than a hairline transplant if you are seeking a transformative solution to enhance your hairline and restore a more youthful appearance.With hairline transplant, we specialize in this advanced technique to address receding hairlines, thinning edges, or irregular hairlines.
The hairline transplant is the one that builds the signature of the hair transplant specialist or surgeon . There are rules to creation of hairline design which pattern should be based also on the racial groups.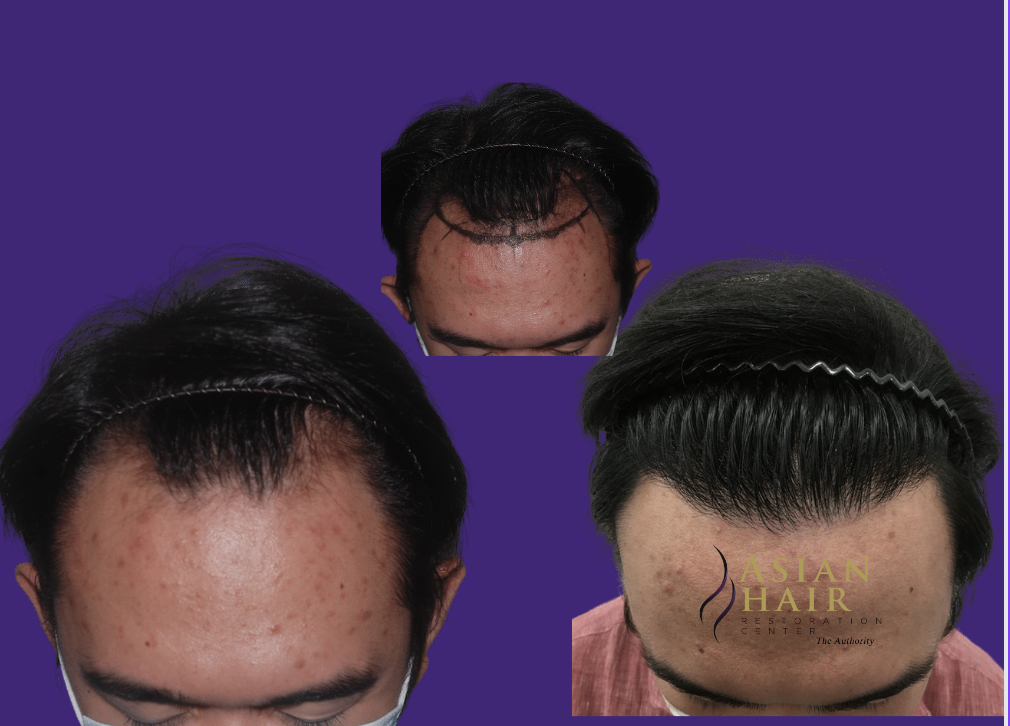 According to Dr. Arambulo , with knowledge and experience the hairline shape design depends more on the shape of the face, hair donor bank of the patient and the aesthetic eye of the hair transplant surgeon . They are important factors in the creation of the the natural hairline result. to the delight of the patient and the doctor. We provide clear and authentic hairline restoration before and after photos, artwork that builds the signature of our hair transplant surgeon.
Our skilled team of hair transplant experts understands the significance of a well-defined and natural-looking hairline, as it frames the face and contributes to overall facial harmony. Through meticulous precision and artistic skill, we meticulously transplant individual hair follicular units to recreate a hairline that is tailored to your unique facial features and desired aesthetic outcome. Experience the confidence-boosting results of a hairline transplant and take the first step towards reclaiming a youthful, symmetrical, and naturally beautiful hairline.
Watch these video patient testimonials to appreciate more the hairline artworks done by our abhrs board certified Dr. Arambulo.
Remember, your hair transplant is a significant decision and a long-term investment in your appearance and well-being. It is essential to prioritize quality, research thoroughly, and choose a reputable clinic that places patient safety and satisfaction at the forefront.