Scalp micropigmentation, a cutting-edge technique for hair loss and balding, has gained significant popularity in the Philippines. With its ability to create the illusion of a fuller head of hair through the precise application of tiny pigment dots on the scalp, scalp micropigmentation offers a non-invasive and long-lasting solution for individuals dealing with hair thinning or complete hair loss. In the Philippines, the demand for scalp micropigmentation has surged as both men and women seek a natural-looking remedy to their hair loss concerns. Our clinin  specialized  with killed practitioners offering scalp micropigmentation services, the Philippines has become an attractive destination for individuals looking to regain their confidence and achieve a realistic hairline appearance through this innovative procedure.
Not all patients are suitable candidates for hair transplant surgery and some don't like surgery. The good news is Asian Hair Restoration Center offers scalp micropigmentation ( SMP) in the Philippines to camouflage their balding and thinning scalps of men and women. SMP also called tattoo for baldness has been attempted initially by cosmetic service providers, not until recently has this technology become an art form now used by dermatologists- hair restoration specialists SMP provider in the Philippines  like Dr. Julieta Peralta  Arambulo with best SMP before and after  results .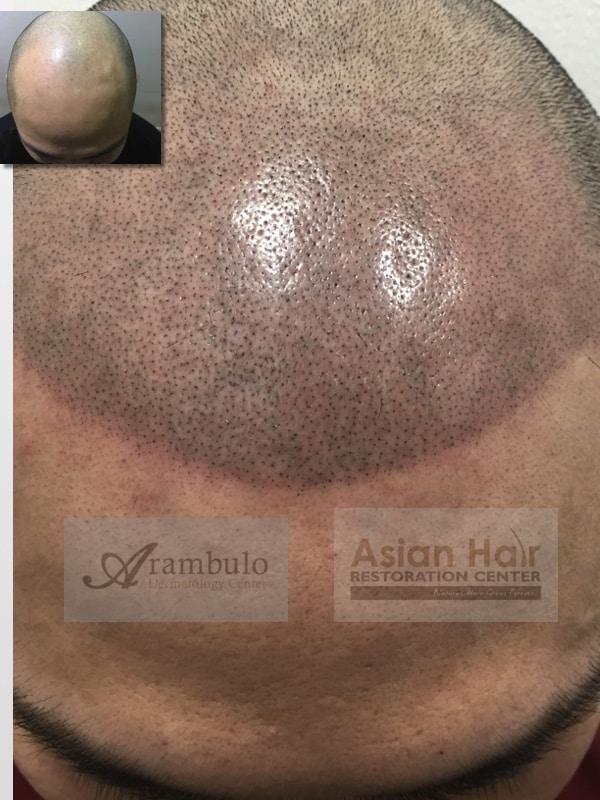 Scalp Micropigmention, a permanent or semi - permanent cosmetic tattoo, a combination of masterful technique and art form ,has become a popular non- surgical option to create the natural look of a fuller hair. It is ideal for patients who are not candidates for hair transplant surgery and it can be used also as an adjunct to hair transplant procedure. Scalp Micropigmentation or SMP in the Philippines service is popular among the young generation who prefers short hairs of a closely shaved scalp.
Just like hair transplant procedure , scalp micropigmentation  (SMP) requires knowledge, innate artistic passion and a highly experienced tattooist or micropigmentation provider to generate excellent cosmetic outcomes.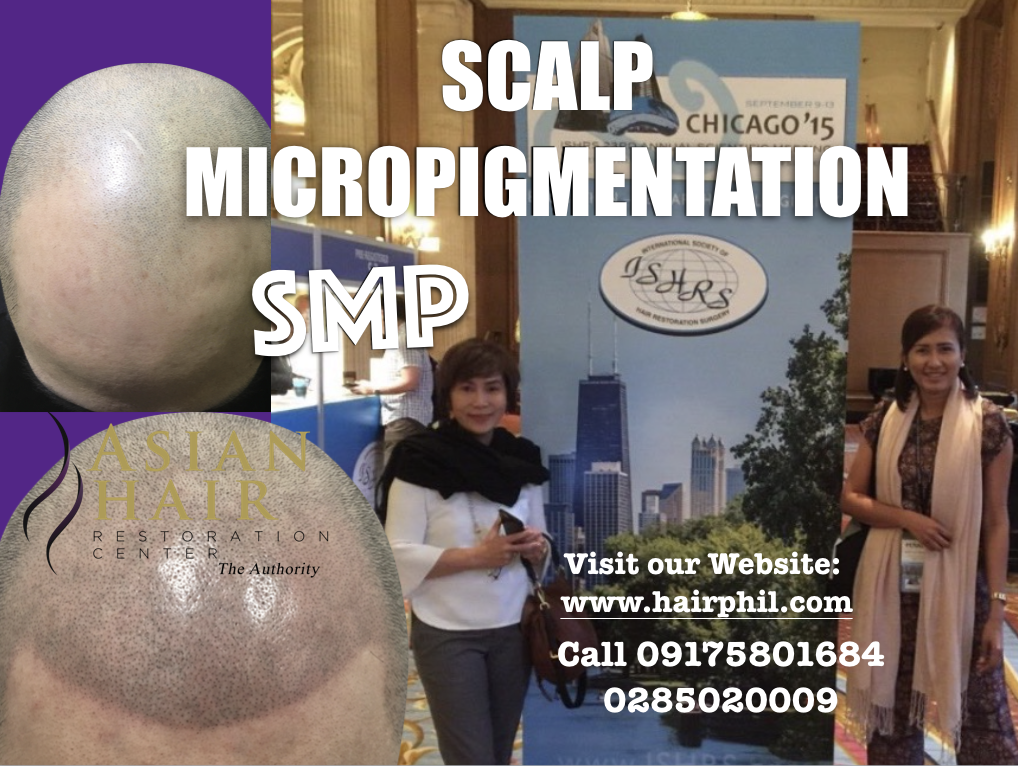 From the experience of Dr. Arambulo , the tactile skills developed through experience with the choice of instrument that deliver the right color of pigment at the right depth and duration of injections, are,the important factors to simulate the human hair for camouflage in partial and complete hair loss of the scalp. SMP, therefore is an alternative non surgical procedure to camouflage thinning scalp in Male and Female commonly with Androgenic Alopecia.
Other applications experienced by patients who underwent SMP  in the Philippines include: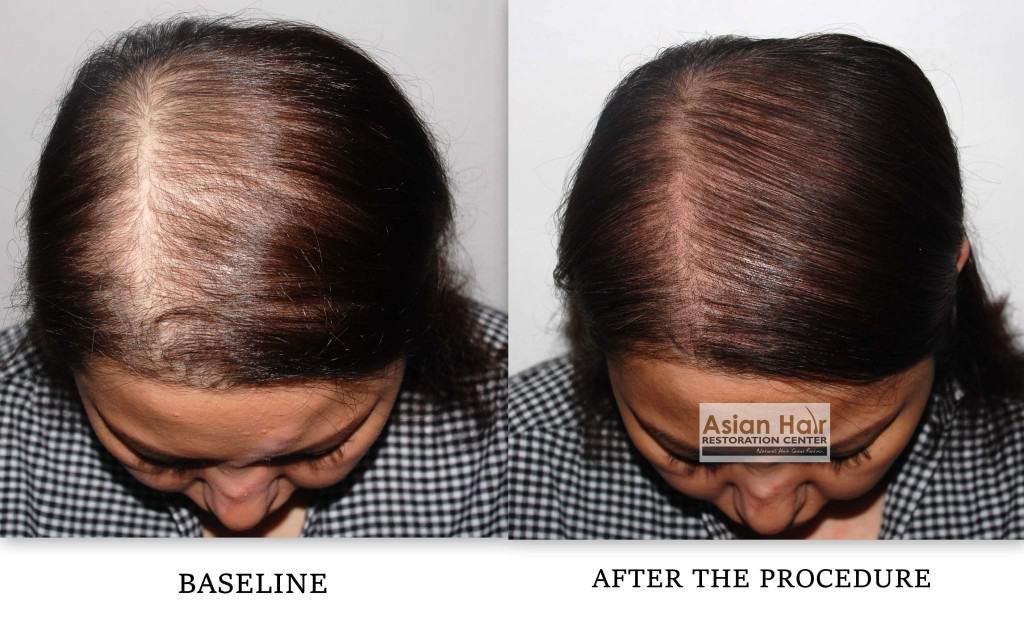 1.SMP result produces hair density effect, in patients with poor donor density requiring less grafts harvest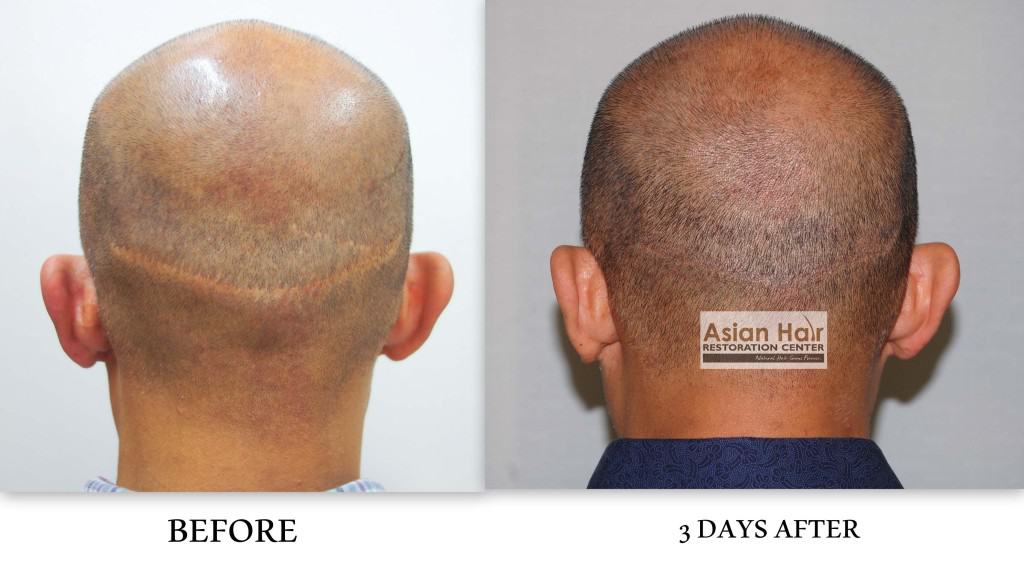 2. SMP before and after photo :SMP conceals a wide linear scar on the back after poor Strip hair transplant surgery done elsewhere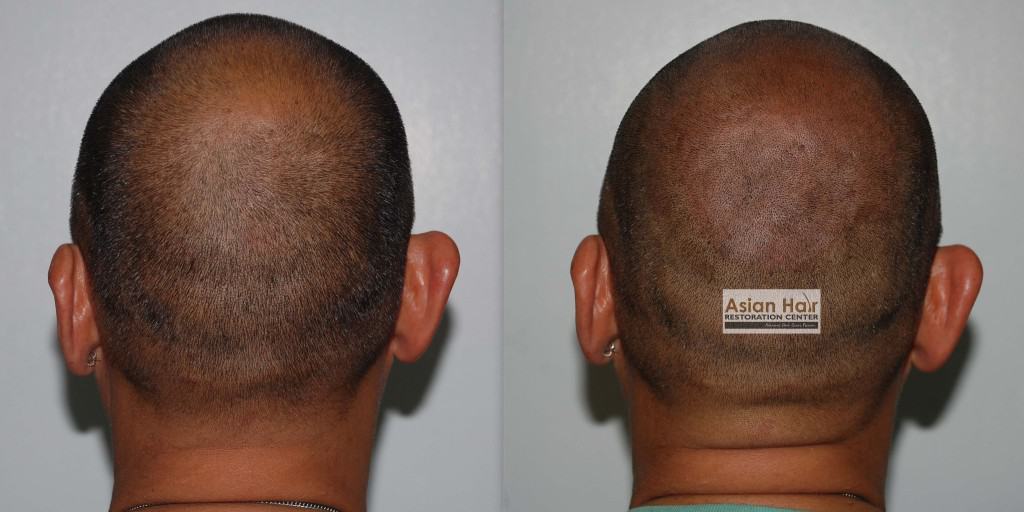 3.SMP for scalp scars from trauma ,infection and even the small white spots scars after FUE .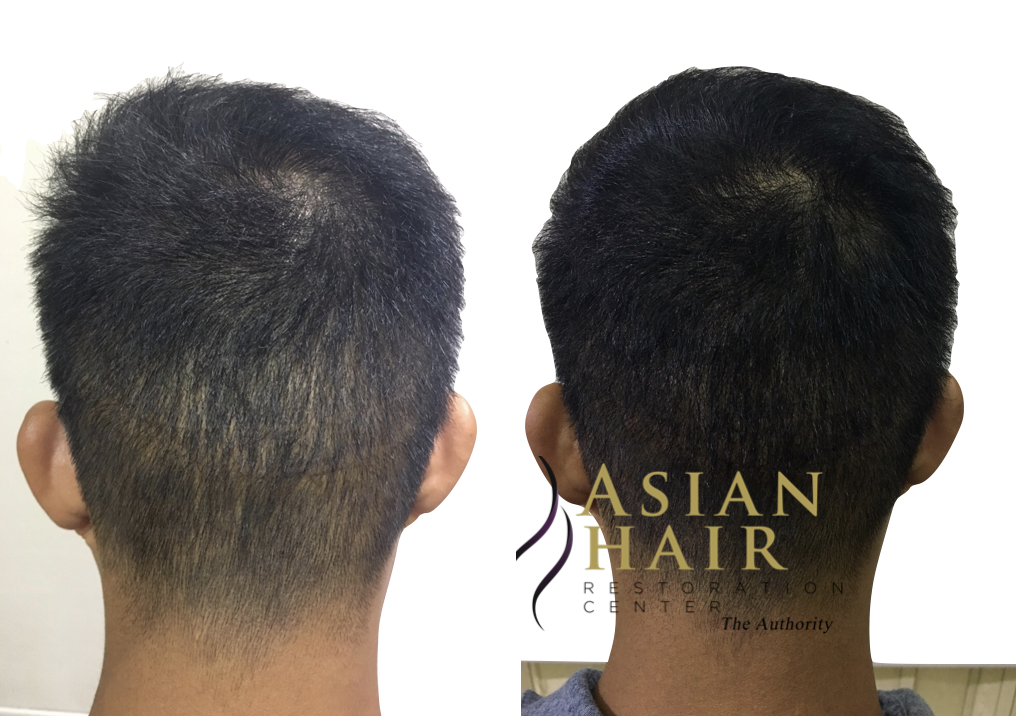 4. SMP for FUE scars -can improve the see through donor areas from FUE over extractions and in patients with poor donor density, the desired results can still be achieved requiring less grafts harvest .
       SMP before and after to conceal the Chronic Alopecia Areata patch
5.As a dermatologist, Dr. Arambulo says, SMP  in the Philippines is useful in a wide variety of hair pathologies, medical and surgical alopecia of the scalp ,like, vitiligo and chronic Alopecia and even in scarring alopecia and we believe that SMP is a safe and effective procedure but proper selection of patient is also essential to a natural look undetectable by other people.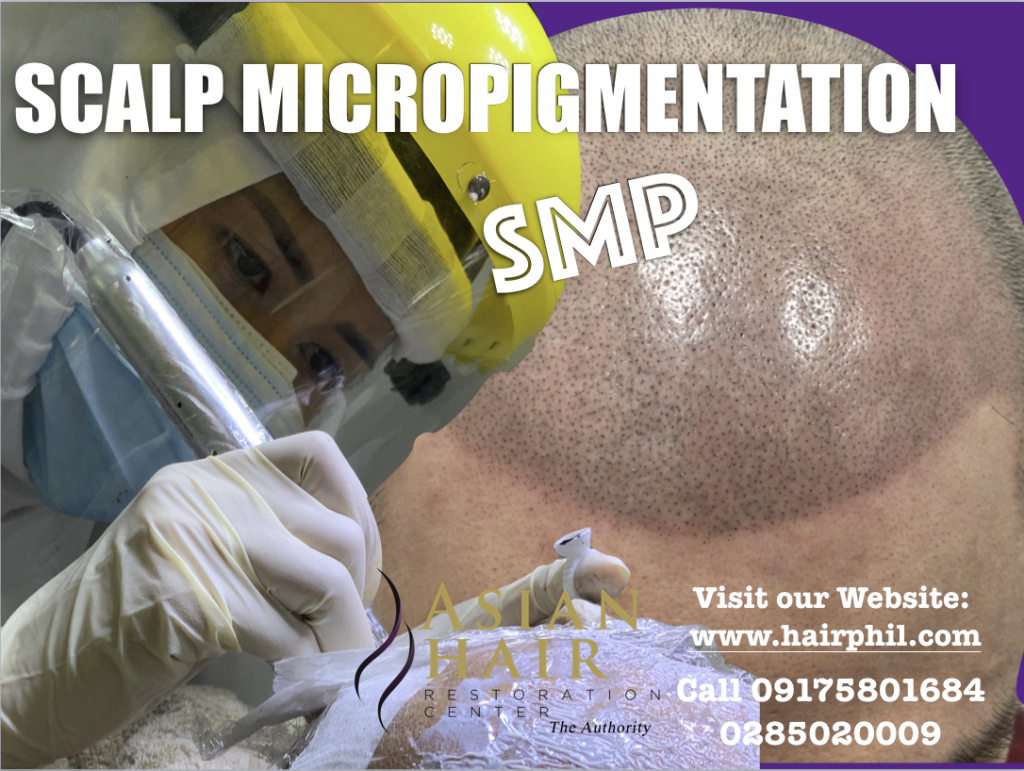 Asian Hair Restoration Center head nurse Bettina Peñalosa best SMP service provider in the Philippines
 Scalp Micropigmentation in the Philippines  has become a standardised offering for cosmetic hair procedures either for primary use or as a secondary use to augment hair transplantation. Scalp micropigmentation  in the Philippines is a  service in our clinic with  provider  composed of a doctor and a nurse.