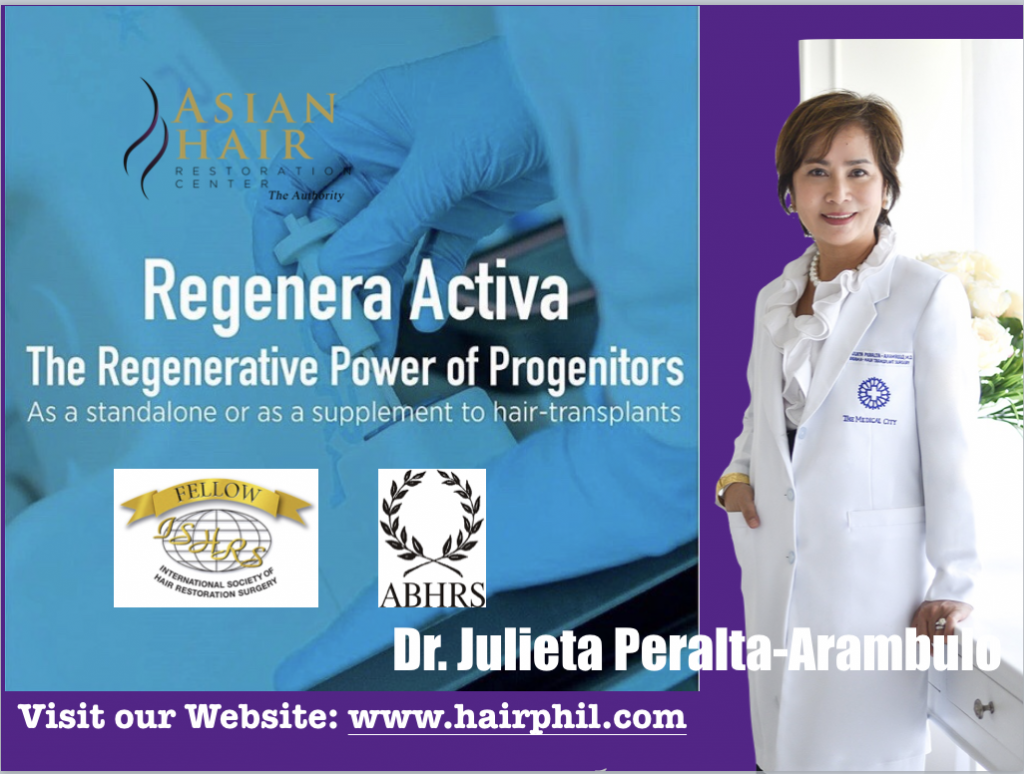 Hair regeneration with Regenera Activa Procedure as Non Surgical Treatment and Prevention of Androgenic Alopecia
Regenera is a tool specifically developed and manufactured for clinical application of regenerative procedures using autologous micrografts obtained from the same patient.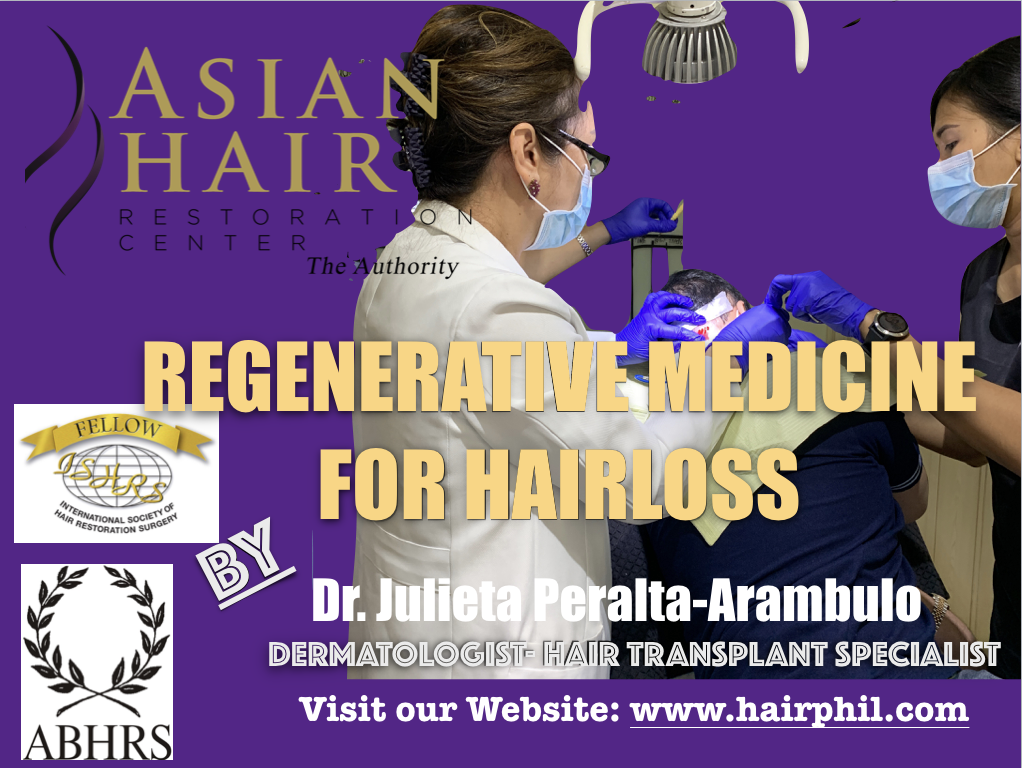 In a single session, the patient is a donor and recipient of autologous micrografts which allows the recipient zone to benefit from the regenerative activity of the progenitor cells and the growth factors extracted from the donor site.
The technique is based on clinical studies demonstrating that there is a high concentration of the obtained cells in solid tissues. Through a calibrated mechanical process and a filtrate, the cells and other precursor elements are concentrated. Regenera is able to obtain a cell suspension that can be used in tissue regeneration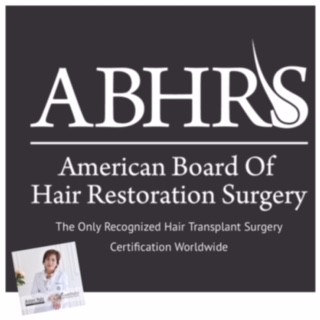 Click to schedule a telehairconsultation with Dr. Arambulo
Call for consultation appointment to learn more about it.