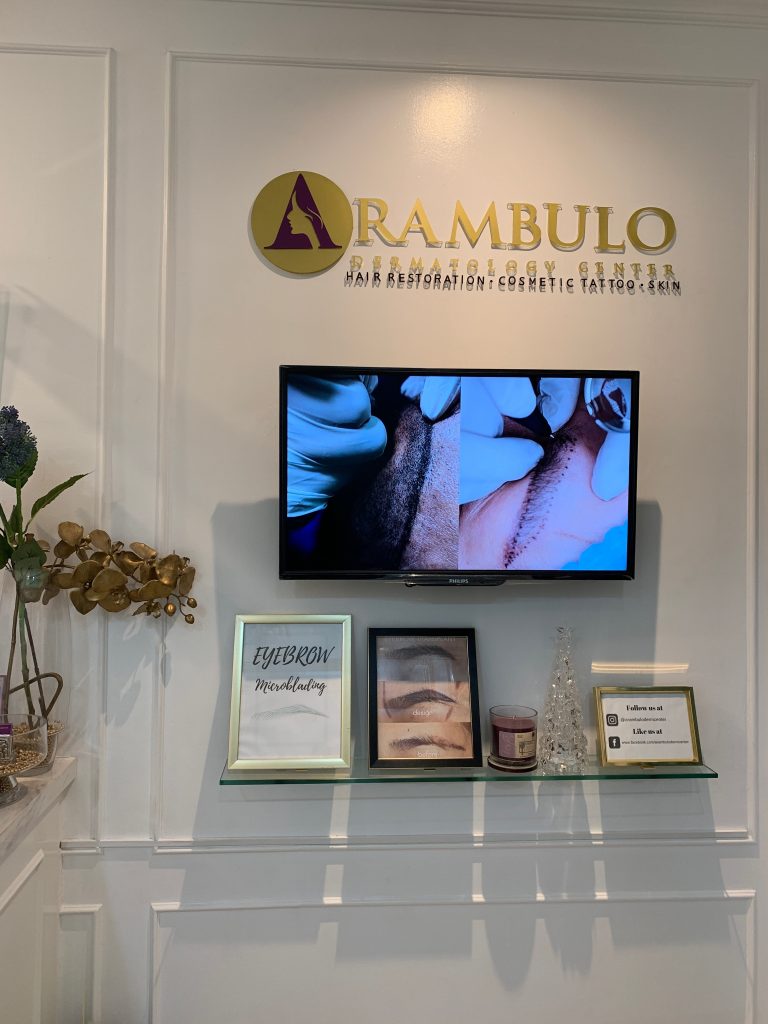 For those seeking dermatologic teleconsultation : skin, nail , hair problems and aesthetic concerns , please call Skype : asianhair1 or 09178994200/ 0286333881(direct) and please read carefully the instructions, click to fill up and submit the SA form below prior to teleconsultation
Minimize the number of people in the clinic. Companions are discouraged.
Visitors present only for transportation should wait off-site until contacted at the conclusion of the visit.
Strictly follow the current governmental guidelines in your area on stay at home, social distancing, hand sanitizing and use of masks or face coverings for two weeks before your appointment.
Come to clinic wearing mask, and if possible wearing thin jacket with hood and eye protection
Oral antiseptic gargle i.e Bactidol night and before the visit or procedure.
Bring your own ballpen
Bring small bag only
Deposit is a must to schedule a procedure
For those seeking face to face dermatology consultation with Dr. Arambulo and those who are scheduled for any dermatologic procedure , fill up the additional forms CSQ below and submit 2x.
1st form :on the day of tel consultation
2nd from :7 or more days after( day of procedure)
If symptomatic , call your private physician obtain PCR and COVID serology tests, through authorized facilities and then contact the clinic to confirm your status to reschedule the procedure
All patients ,doctor and staff should complete COVID-19 symptom screening prior to entering the facility. Form is available below ,please fill up and click to submit to avoid delay
3rd form : Tertiary screening will be done at the Medical City/MATI Lobby. Please call my staff to send to you the TMC CSQ form to avoid delay.
AHRC WILL BE TRANSPARENT ON DRA. ARAMBULO 's AND AHRC SURGICAL STAFF 's TRAVEL HISTORY, EXPOSURE, AND HEALTH CONDITION
Record your temperature daily beginning three days before your visit and please notify the clinic if your temperature is > 37.7°C or 100°F.
3. Protocol for patients and others entering the clinic

PPE appropriate to the threat level use by all providers and patients. This will be explained to you by Dr. Arambulo
Only patients with prescheduled appointments allowed . No to walk-ins.
All entering the facility will immediately sanitize their hands ,wear face masks, face shields , surgical cap isolation gown ( clinic will provide) , They should be worn at all times while in the clinic. Hand sanitization is required for providers and patients throughout the day. The soles of the footwear will be disinfected with Lysol. If possible bring your own alcohol
To maintain a safe environment PPE must be used by all persons while in the office.
All patients, staff and physician should have a symptom check and have a non- contact temperature check immediately upon entering the clinic. Anyone leaving and re-entering the clinic during the workday would repeat the temperature check. Patients and employees are discouraged from leaving the clinic during the workday hours.
Patients with a fever (> 37.7°C or 100°F) or current symptoms are not allowed to enter.
Minimize the number of people in the clinic. Companions are discouraged. Visitors present only for transportation should wait off-site until contacted at the conclusion of the visit.
Maintain recommended social distance. Arrange waiting room seating accordingly.
Despite screening results, it is still essential that we treat all patients as contagious when they come to our clinics.
4. Leaving the clinic
Please remove the isolation gown and drop into the container at the reception area
Avoid hand to hand contact in completing payment, or paperwork.
Regular sanitizing of hard surfaces, patient care equipment, and workstations to be performed by care personnel.