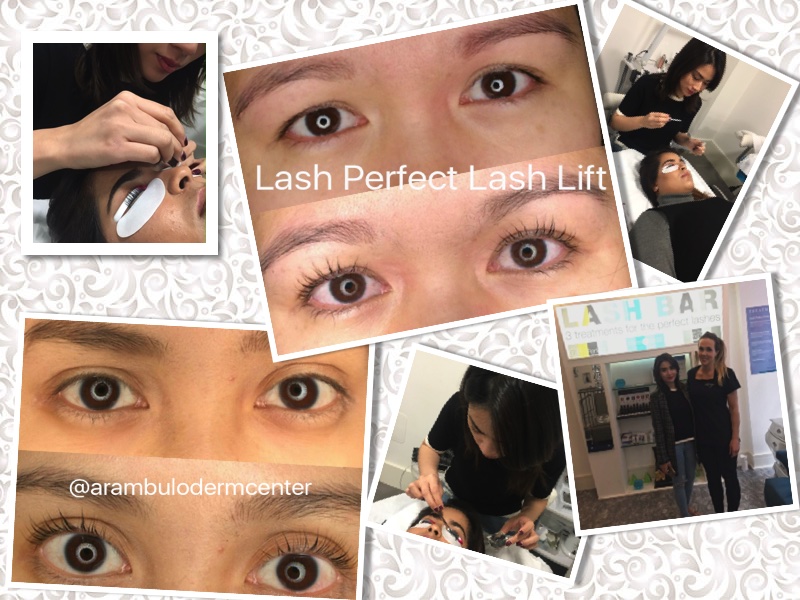 We are proud to be the first certified provider of London Perfect Lash Lift and Lashes in the Philippines. London Perfect Lash Lift will emphasize your existing normal eyelashes which frames your eyes, giving you a more refreshed, awake or feminine look without the need for mascara, false eyelashes or eyelash extensions.
London Perfect Lash Lift is now in the Philippines.
A 45 minutes treatments that will enhance your natural lashes by lifting them from the base resulting in instantly visible, longer and thicker eyelashes.
Ideal for individuals with straight lashes or for people looking for a natural lift/curl without using extensions.
Lash tint will be added to make the newly lifted lashes even more visible creating a more dramatic effect.
Lash tint comes in Dark Brown, Dark Charcoal and Blue Black and treatment last up to 6-8 weeks.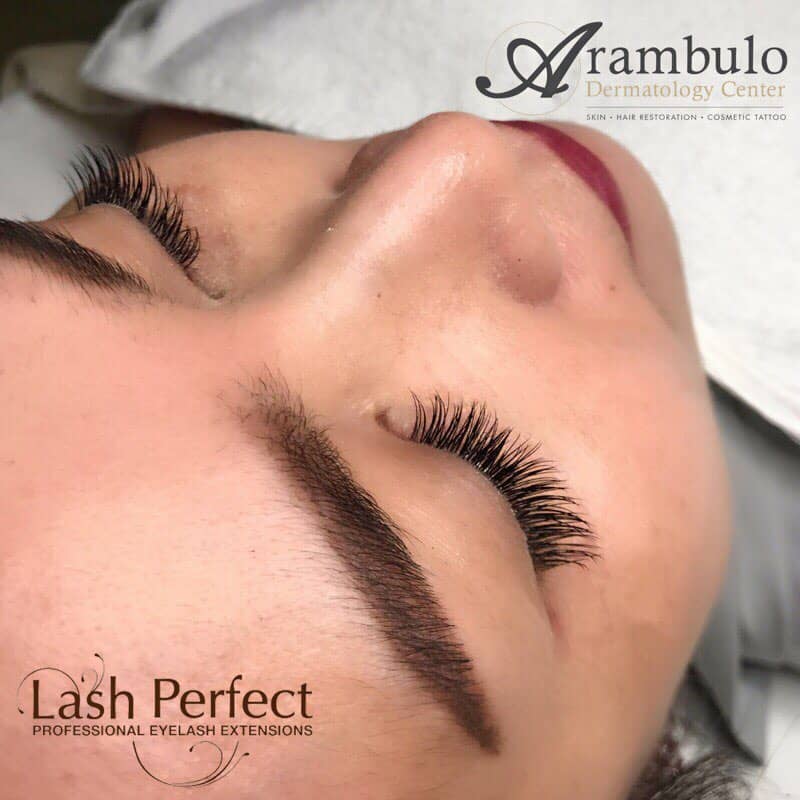 For those with short eyelashes, Arambulo Dermatology Center also offers the brand eyelash extensions from Perfect Lash in London which is popular among Hollywood celebrities and top models because the finished result looks and feel completely natural. Enjoy the benefits of London Perfect Eyelash Extensions with little or no need to adjust your lifestyle. You can swim, shower, exercise and sleep with it. Please call/message us for an appointment to learn more about the London Perfect Lash Extensions
London Perfect Lash Extensions are revolutionary new products that lengthen and thicken existing eyelashes. They are applied to individual eyelash, one eyelash extension at a time. The result is a set of long, luscious yet natural appearing eyelashes perfect for special occasions as well as everyday wear. Eyelash Extension is popular among celebrities here and all over the world.