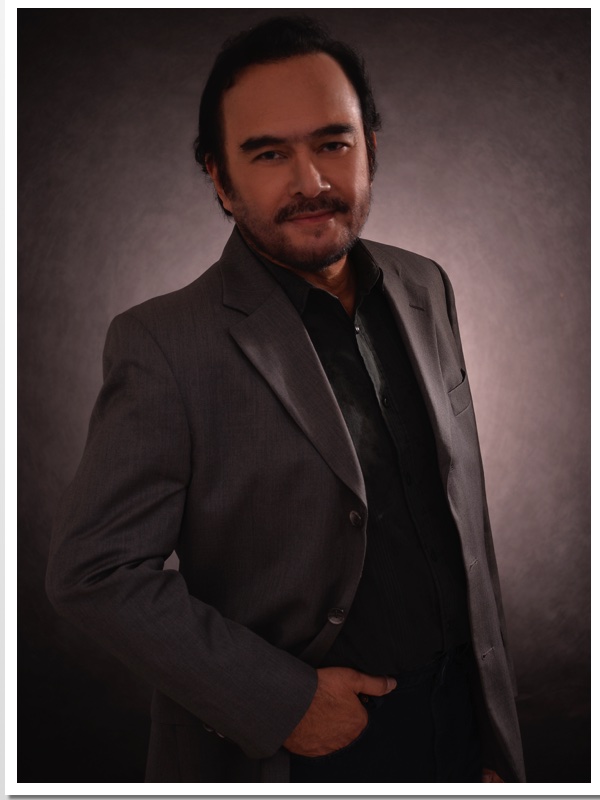 In STRIP FUT hair transplant technique,the  donor's hair is harvested by excising a narrow strip of scalp from the back donor, the size of which is planned by the physician. The photo above is one of  our patients who underwent STRIP FUT hair transplant.
Our board certified hair transplant surgeon, Dr. Julieta Peralta Arambulo understands and is proficient with each step of the STRIP procedure in order to train assistants and to supervise quality control.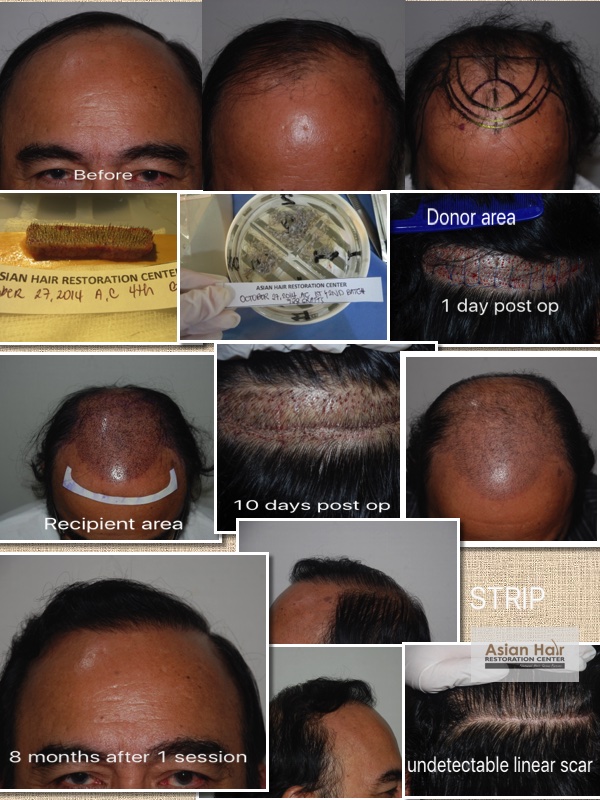 Photo documentation of one of our STRIP FUT hair transplant patients: Baseline photos , donor and recipient areas stages of healing, back thin linear scar and hair transplant results eight months after.
Staff special training is necessary to produce skilled efficient assistants who understand the precision needed to generate and place high-quality grafts from strip FUT procedure. Without such staff, stereo microscopic donor strip dissection, to prepare high-quality follicular unit grafts of 3000 or more grafts cannot be properly executed in one session.  
We use Platelet Rich Plasma, as holding the solution for the grafts to keep them healthy all throughout the procedure. PRP has been reported to speed wound healing on the donor and recipient areas and to enhance transplant hair growth.
We document the grafts quality and quantity production.


Patients are concerned that strip excision leaves a linear scar but with proper scalp assessment by Dr. Arambulo with introduction of the Trichophytic closure technique  we noticed linear scarring is very thin to undetectable as seen in this patient above after 1 session of surgery.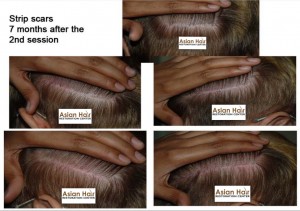 Donor linear scar in patient after 1 session of STRIP Procedure
Our surgical team's observance of the details of the procedure and patients' adherence to post-operative instructions are important to produce the best aesthetic result from Strip procedures. Our results speak for itself.Watch the videos below.
Strip and FUE procedures are sometimes combined for more grafts production.
Visit our Video Gallery to see more .
Other Applications of STRIP FUT Hair Transplant:
Camouflage of scalp scars from surgery, trauma or scalp conditions.
Camouflage scar from cleft palette reconstructed.
Camouflage of scar in any hair-bearing areas.
Restoration /augmentation of sideburns after Face-Lift Procedures.
Restoration/ augmentation of eyebrows.
Restoration /augmentation of eyelash.
Restoration/augmentation of other areas: mustache, beard, temporal peak, armpits, chest and pubic hair